APPENDIX D: MAPS
I have always had a fascination with maps. I can look at them for hours imagining what it would be like to live in the places represented. The following maps held a special attraction when I found them, for they represent the places Captain Dave knew well.
MAPS OF WALES: Philip's Handy Atlas of the Counties of England, including maps of The County of London, North and South Wales, The Channel Islands, The Isle of Man and Plans on an Enlarged Scale of the Environs of Six Important Towns. (London: George Philip & Son) 1898.
MAPS OF THE SEVENTH AND EIGHTH LIGHTHOUSE DISTRICTS. Annual Report of the Light-house Board to the Secretary of the Treasury for the Fiscal Year Ended June 30, 1891. (Washington: Government Printing Office) 1891.
---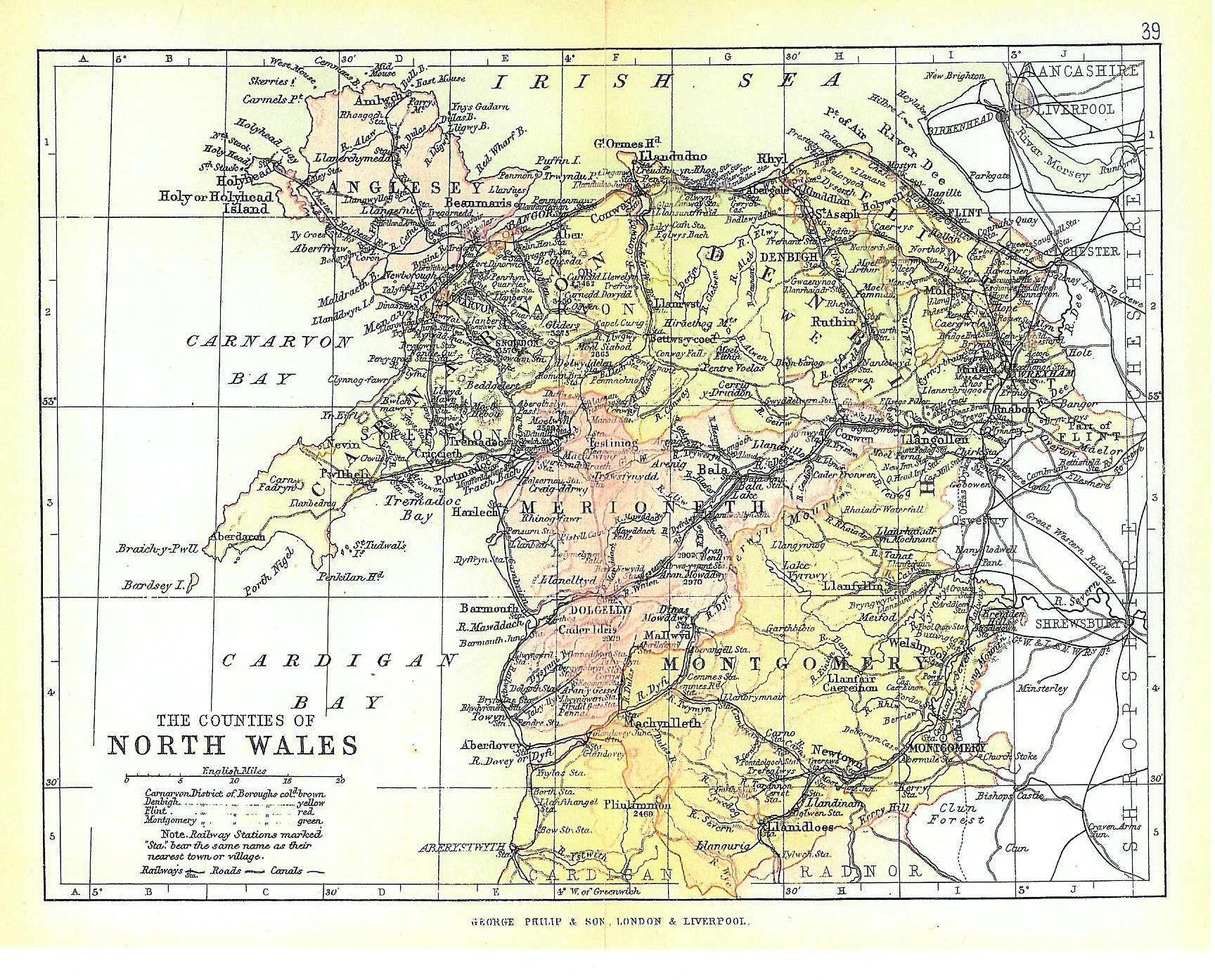 ---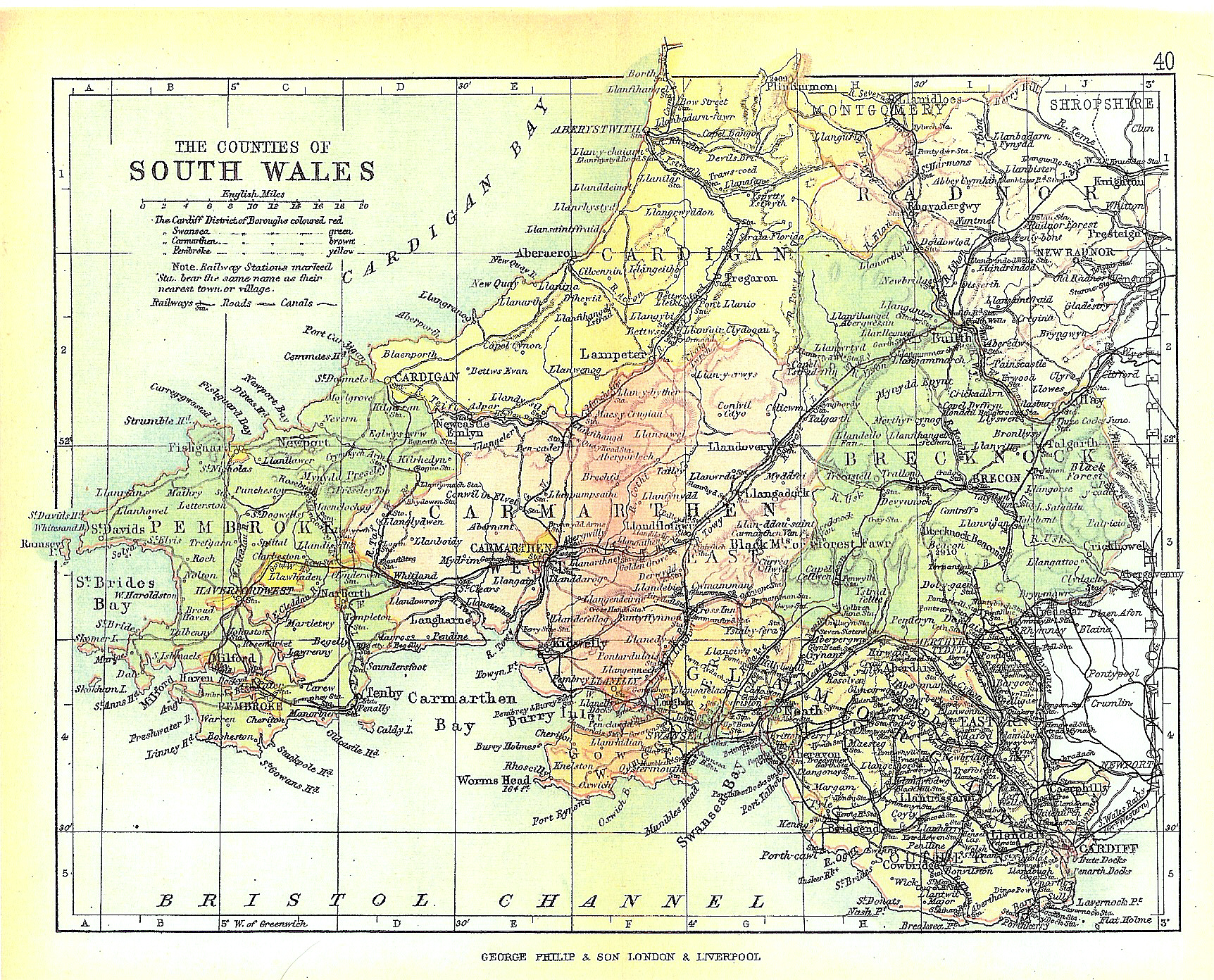 ---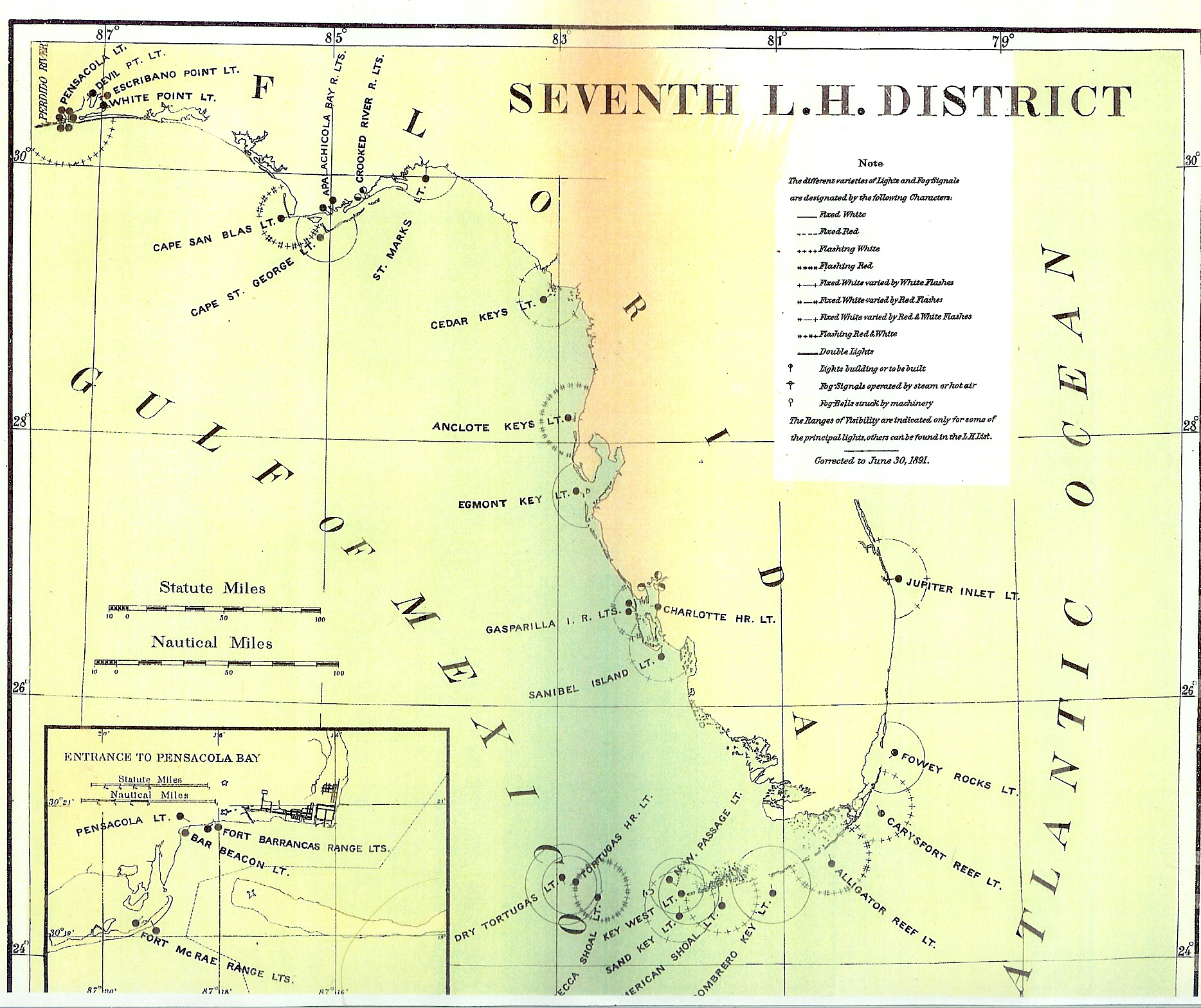 ---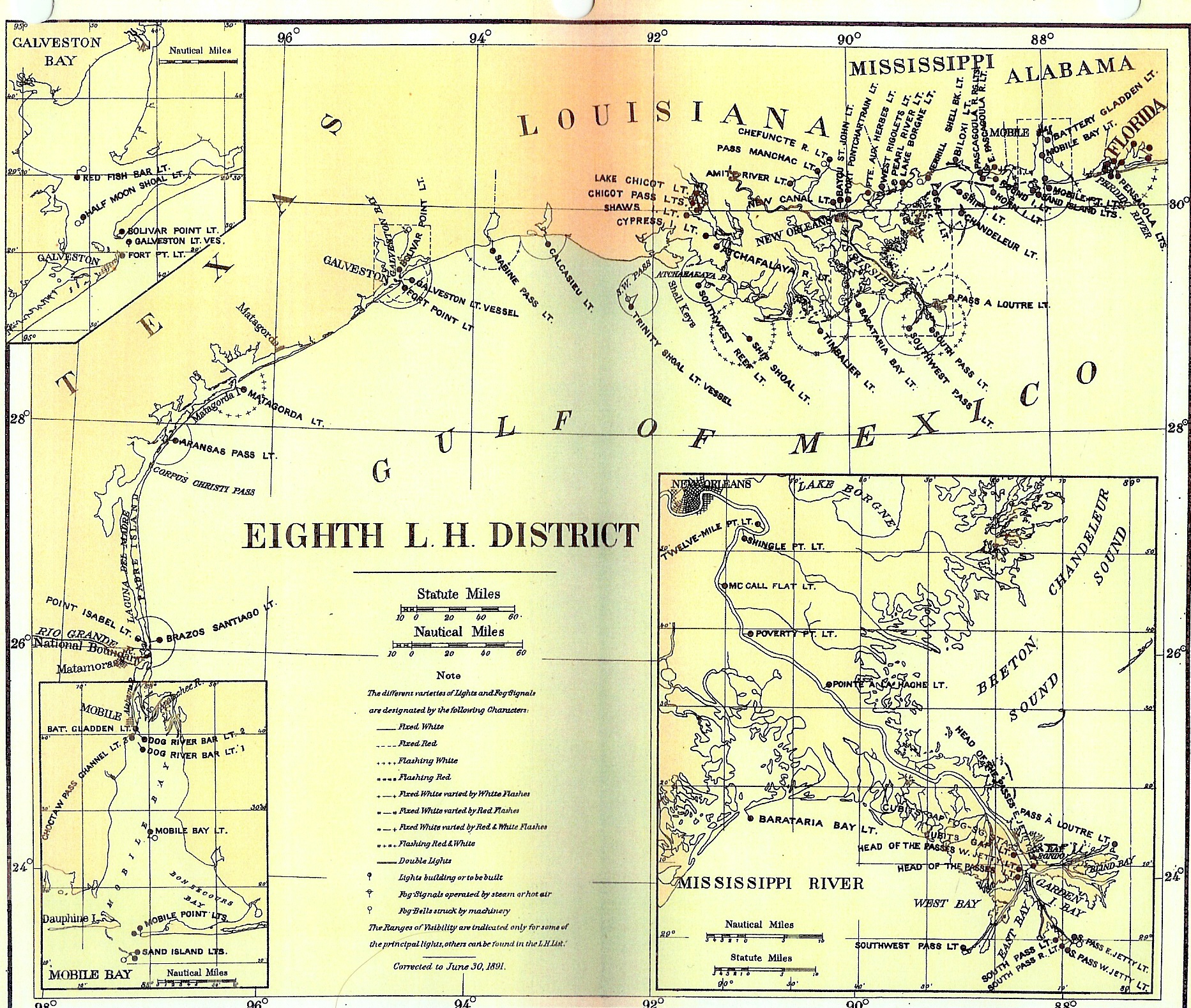 ---